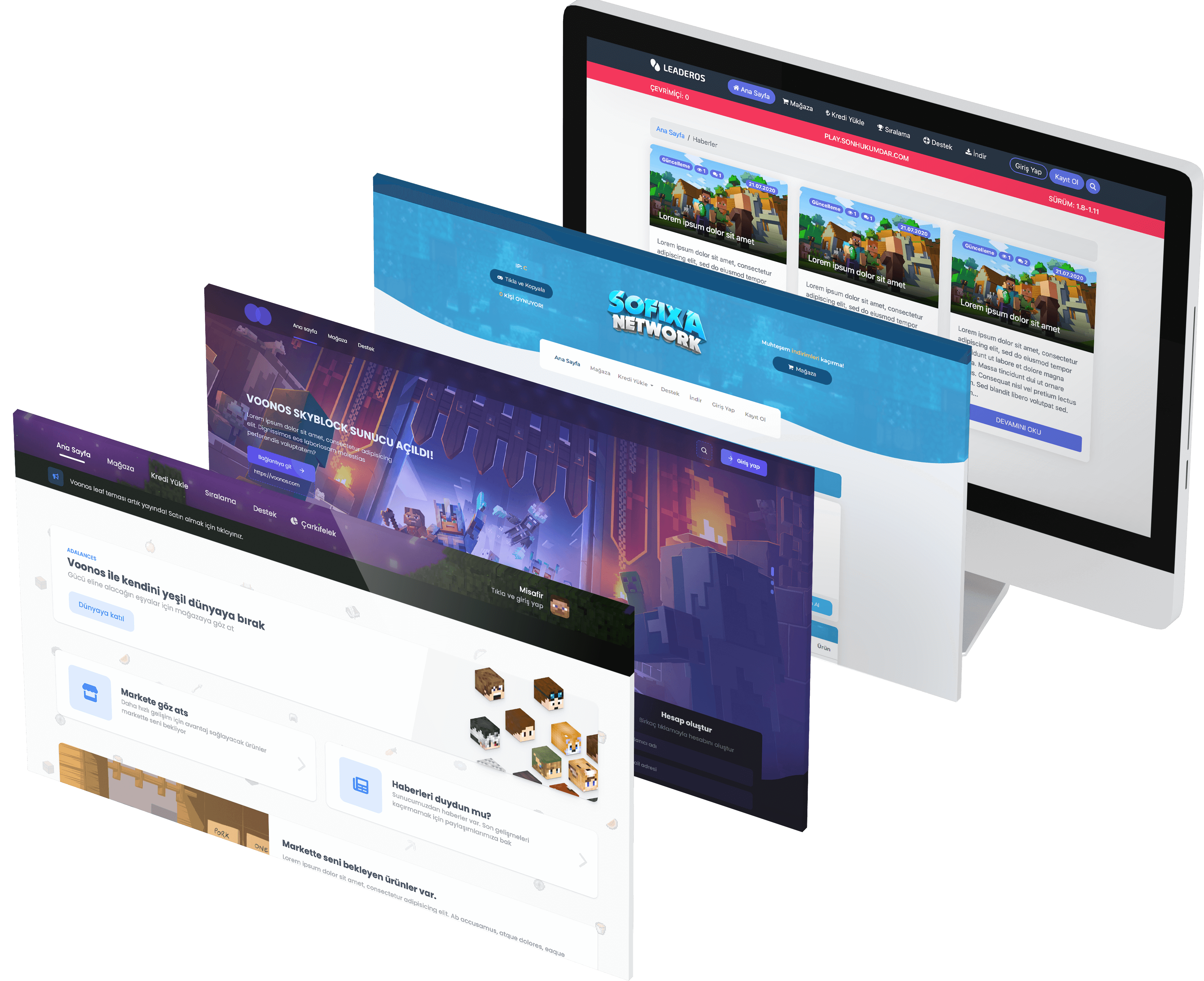 Minecraft Website Script
Manage
Store
for Minecraft Server
You can manage forum, support, store, help center, blog, leaderboards with LeaderOS for your Minecraft Server.
All in One!
Manage your forum, store, help center, support, leaderboards, blog and more, all in one software
Stable and Secure
LeaderOS is a software preferred by +1000 online servers and used by more than 1000 servers.
Free Premium Support
If you get lost, our support team is available 24/7 on our discord server to support you with anything-anytime!
Budget Friendly
Save money by either paying monthly, or buying a life time licence!
View the demo now!
You can review and test the software on the demo page.
Why LeaderOS?
Advanced features, free premium support for one-time fee!
Powerful System
It is a performance software that is preferred by +1000 online servers, thanks to its perfect coded and powerful algorithms.
Premium Themes
You can buy and use one of dozens of themes designed by theme designers, and your site will look more elegant than other minecraft servers.
Tebex Checkout
Thanks to our Tebex Checkout module, you can receive payments with Tebex. You can protect yourself from possible chargebacks.
Budget Friendly
Unlike our rivals, we guarantee good budget. Choose the plan that suits your budget to save money.
Free 24/7 Premium Support
Any problem encountered can be resolved with our experienced support team in just a few minutes on our discord server.
Stable and Secure
It is a reliable and stable software used by more than 600 servers.